Artist in Residence (AIR) is the program which supports artists to create at local place inspired by its culture, people, history and art. Many AIR has done in Japan these days.
This forum will look for what is brought to artists, to local places, to living people through AIR program, and the expectation of the AIR program in the future.
We invite 4 artists and 3 panelists from Hong Kong, Okinawa, Sapporo.

◆Hisashi Shibata, AIR programmer, AIR program mainly for visual artists in Sapporo since 1999
◆Hisashi Shimoyama, Producer, working on Asian network and international productions in Okinawa.
◆Daniel Yeung, Hong Kong Coordinator of this AIR program, Choreographer, Curator, many experience to visit overseas AIR program.

After Showing on October 8th, please join us!
Panelists
Hong Kong : Daniel Yeung (Choreographer, Curator, Arts critic)
Sapporo : Hisashi Shibata (NPO S-AIR, Art Director)
Okinawa : Hisashi Shimoyama (Producer/Artistic Director of the International Theatre Festival OKINAWA for Young Audiences)

Moderator : Ritsuko Mizuno (Program Director/JCDN)
Octorber 9th (Sun) 18:00-20:30
Venue : Hoheikan
1-20, Nakajima-Koen, Chuo-Ku, Sapporo City 064–931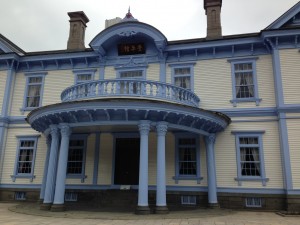 Admission Free
Reservation and Contact
TEL 011-615-4859(NPO Concarino)
mail@concarino.or.jp
Charged by Ota & Saito
※Booking Priority