RESIDENCY CREATION in JAPAN
HUGH CHO – Choreographer, Performer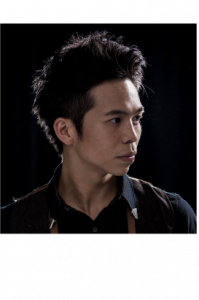 Graduated from The Hong Kong Academy of Performing Arts, Cho worked with Raewyn Hill & Dancers from 2009 to 2010, and joined Unlock Dancing Plaza as Artist in Residence from 2010 to 2014.
He performed in Tang Shu-Wing Theatre Studio's "Detention" as an acrobat in 2013.
Cho also choreographed for different events, such as Hong Kong Dance Award 2011 and "Me & Myself" in the Singaporean festival 'CONTACT 2012' and in 'China Dance Forward'. He also choreographed and performed in the dance video "Eternal Sunshine" shown in the 'Short Film Corner' at the Cannes Film Festival in 2013.
He worked with renowned street dance choreographer Nick Power to create "Compartmentalized" for Freespace Fest 2013, which was also performed in Sydney in 2014. Cho also choreographed full length works "Mr. Mok" and "Made in Hong Kong" in 2014, and "Remain with the Question" for Hong Kong Art Festival 2015.
Cho is now based in Hong Kong as a freelance dancer, choreographer and part time chinese opera acrobat.
CHOI CHI WEI- Chinese Opera Artists, Performer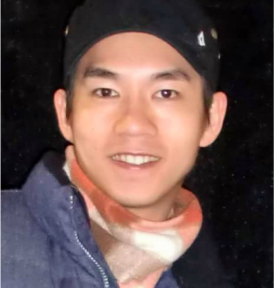 Graduated from National Taiwan College of Performing Arts. Specialised in the fighting characters in Chinese Opera, well experienced international Chinese Oper actor. Also performed and choreographed for different shows, movie and TV commercials. Worked for different Chinese Oper companies as actor after moving to Hong Kong, well known in the industries. Choi is now working as full time Chinese Oper actor, trustee member of The Chinese Artists Association of Hong Kong.
YUKA OGATA – Choreographer, Dancer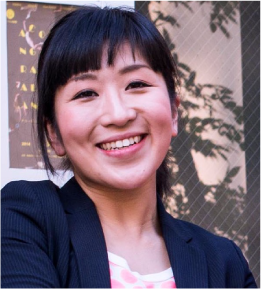 Started dancing at ages 3. After 3 years abroad in New York, Yuka joined "705 moving co," and studied contemporary dance under Naoko Kikuchi. Yuka moved to Fukuoka in 2013, continued creation with Dancers, Children, and Handicapped people, also performed for many choreographers such as Jung Youngdoo, Kimiko Suto. In 2014 Yuka started the project to choreograph new KAGURA (sacred dancing performed at a shrine) at IYASAKA-KAGURA in Fukuoka.
REMON NAKANISHI – Artist
Major in Drawing at University, and self-studied Performance Arts, Butoh Dance at the same time. In 2004, Remon started "TATAMI-HALF" showcase project, also in 2003, started fieldwork on local entertainments, songs, dances, mainly focus on BON-DANCE. Now he is interested in "KUDOKI" such as KAWACHI-ONDO, GOSHU-ONDO. From 2015, Remon took a place of coordinator of GOSHU-ONDO lecture, led by Tadamaru Sakuragawa. Many activities, Exhibition, performance, editing on folklore and contemporary.
FORUM-PANERIST
DANIEL YEUNG – independent Curator/choreographer/arts critic
Self-taught dancer and choreographer with major in Fine Arts and minor in Music, Daniel was twice awarded scholarships to study choreography in Holland and London and was raved by Europe's BalletTanz year book as "The Choreographer to Look At" in 2002. He is also a six-time awardee of the Hong Kong Dance Awards (2000, 2005, 2009, 2012, 2013, 2014).
Specialized in interdisciplinary and international inter-cultural collaboration works. He has been invited to teach and present his works as Artistic Coordinator with choreographers from Japan, Korea, Taiwan, Singapore, Malaysia, Indonesia, Mexico and Australia by international dance festivals including Kyoto Arts Centre International Creators Meeting and Hot Summer in Kyoto workshop festival, Little Asia Dance Exchange network, Seoul SID Dance festival and Hong Kong Arts Festival.
Daniel is the Curator for his environmental community dance series project "Open Dance" co-presented by Hong Kong Arts Centre, and the Artistic Director for his newly formed international dance project exchange festival "H.D.X.Festival" funded by the Hong Kong Government. Daniel was awarded by the Hong Kong Arts Development Council as the "Best Artist of the Year (Dance)" for his total contributions on curating, choreographing, performing, teaching and criticism on developing Hong Kong dance culture.
HISASI SHIBATA – Director of NPO S-AIR
Shibata established Sapporo Artist in Residence (S-AIR) in 1999, which was later registered as an official non-profit organization in 2005. S-AIR has hosted 90 international artists from 36 countries and regions.
In 2014, Shibata became a professor at Hokkaido University of Education in Iwamizawa, and has been leading the NPO management Lab. Whilst S-AIR mainly works with visual artists, he is now initiating a residency programme in Nouveau cirque production at the university. He is also involved in the establishment of AIR Network Japan, a nation wide network for artists' residencies.  
His writings have been published in What Can Be Changed through Public-Private Partnerships? (2004, Suiyosha), and Research on Local and Regional Development through the Use of Former School Buildings as Cultural and Art Spaces (Kyodo Bunkasha, 2015)
HISASHI SHIMOYAMA – Producer/Artistic Director of the International Theatre Festival OKINAWA for Young Audiences
Hisashi has been producing a number of production from Okinawa, including Shimakuduchi which received an award from the Agency for Cultural Affairs for its artistic excellency, and strives to create original productions with the elements of performing arts in Okinawa. Hisashi has also actively produced international co-productions and established networks with arts organisations in Japan and abroad.
Board Member of the Japan Performing Arts Foundation, ASSITEJ Japan Center and the Japan Association of Theatre for Children and Young People.
Secretary General of the Okinawa Prefecture Performing Art Relation Association. Chairman of ATYA (Asian Alliance of Theatre Festivals for Young Audiences). International Adviser for the 2017 ASSITEJ World Congress Artistic Selection Committee.
RESIDENCY CREATION in Hong Kong
TOMOCO KAWAGUCHI – Theatre Director
After she graduated Tokyo Gakugei University Master of Arts in 2008, she started her carrier as a Director. In 2010, she started "Cleansed Project", and have done 4 presentation on Sarah Kane's "Cleansed" with various kinds of artists, including Actors, Contemporary Dancers, Butoh Dancers, Musicians and Opera Singers. This series has finished its first phase in 2013, and change to new form to present "Viva Death" ~10 women~, which is a challenge to present Sarah Kane's masterpiece not presented in public. The first scene of Viva Death "Sonata op.1 Angel" was written and directed by Tomoco in 2015, and performed in 4 cities in Japan, produced and presented by Japan Contemporary Dance Network.
In 2013, Tomoco and Cheuk Cheung, a film director in Hong Kong, launched cultural exchange project "Absolute Airplane". This project involved young artists in Tokyo and Hong Kong, also have got different backgrounds including traditional performing artists. They
HIKARU UZAWA – Noh Artists
Hikaru Uzawa is the eldest daughter of Hisa Uzawa, and likewise made her first stage appearance at the age of three in a play entitled Oimatsu (Elderly Pine). Her first experience performing as the lead shite role came at the age of thirteen in the play Shōjō. After training under Kanze Tetsunojō IX, Hisa eventually set out on her own as an independent Noh actor. Since then she has been involved in several performances both within and outside of Japan, as well as a number of workshops held in Phillips Academy Andover (2009), Pittsburg University (2013), and Ohio State University (2013).http://uzawahisa.jp
CHLOE WONG – Choreographer, Dancer
Chloe Wong graduated from The Hong Kong Academy for Performing Arts (HKAPA), obtained a bachelor's degree with honours in Contemporary Dance.
Her choreographies have been staged over the world, including Hong Kong, Poland, Greece, Guangzhou, Beijing, Malaysia, New York, and Virginia.
Her recent works include "Diffusion of the Silence" (2015) & "Heaven Behind the door "(2014) commissioned and produced by the Hong Kong Arts Festival's 'Contemporary Dance Series, "Lifting Bones" in Warsaw Zawirowania International Dance Theater Festival 2015, An Ensemble work "Fara, Performing at the Edge" & Solo work "Tiny Hong Kong" in Greece. Her full-length works include "Dance, for no reason", New Force in Motion Series: "Audible Growth", presented by the Leisure and Cultural Services Department, "The Living Split", obtain project grant supported by the Hong Kong Arts Development Council, "Planet Love", Positioning series, "The Invisible Force and" MaD @West Kowloon "Cross the line theatre". Wong was the creative director for Zuni Icosahedron's projects 'Creative Playground' & 'Invisible Cities' (2015)
PARIS WONG – Cantonese Opera Artist
Paris is a Cantonese opera youth performer, he plays the "dan role" (female character) and he is one of the rare professional "Male Dan" of Cantonese opera in Hong Kong. His falsetto is excellent and he is expert in performing the "Hung's singing style" of Cantonese opera diva Hung Sin Nui, and was taught personally by Miss Hung.
He has won the champion in "Hong Kong Schools Cantonese Operatic Songs Competition" in 2002, afterwards, he represented Hong Kong to participate in "The National Youths Xuqi (the folk art forms) Singing Contest" in Beijing and was awarded "The Judge's Special Award".
He established the Pine Moon Cantonese Cultural Arts Centre in 2007, engaged in Cantonese opera production, outreach and education. In 2010, he composed and published his first Cantonese opera CD "The Forbidden Love of the Qing Palace". From 2014, He started to host and perform in several Cantonese Opera music programme, such as "Sharing the Harmony" of D100 Radio and "The' a la Loisir Nocturne" in Lockcha Tea House of Hong Kong Park.